MBA Admission Counselling
Our Happy Clients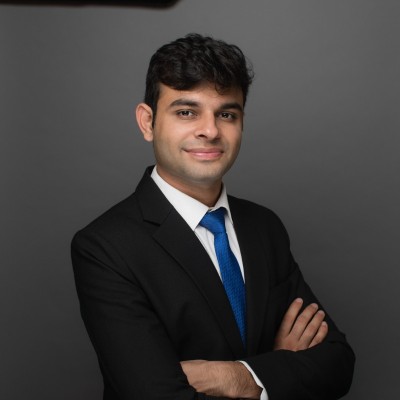 Abhishek follows a strongly data-centric approach. This essentially means that he is able to sift through the data points of your personal and professional life to come down to the core story. Brainstorming with him on these points was fun and insightful. In the end we had 2-3 solid storyline ideas, which we could successfully develop into convincing essays. The end result - a full ride at Wharton!
- MBA, Wharton Business School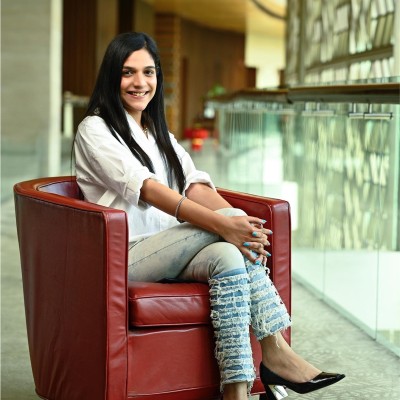 Abhishek has been a wonderful mentor in my MBA application preparation journey. I would want to specifically talk about his ability to see through the mundane details and stitch together a differentiated point that would stand out. Such insights helped us brainstorm together to build out a focused narrative, which was not just reflective of the real me, but also strong enough to get me to Kellogg. Thank you, Abhishek
- MBA, Kellogg School of Management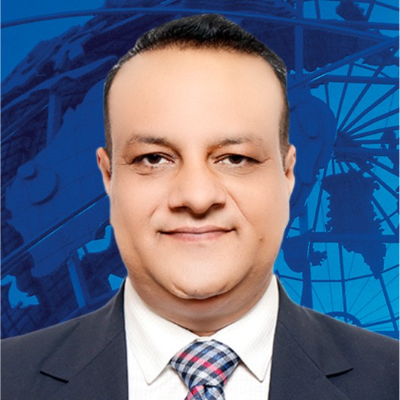 Abhishek's guidance and ability to summarise helped me realize my goal. He put my story in a very simple but effective way and guided me through my insecurities as well as confusion I had during the entire process. The most important contribution I would say was to boost my self-belief and aim for the best. All thanks to him, I made it through the London Business School Sloan program.
- MBA, London Business School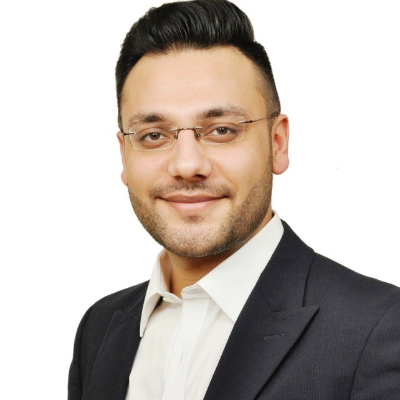 Abhishek's initial approach was well structured. He constantly pushed me to introspect about what I really wanted out of my MBA. This helped me to drill down my goals. Further, he constantly engaged with me to understand how my experiences influenced my professional and personal journey. Through this reiterative process, he and I were able to develop a compelling story.
While writing the essays, he pushed me to use my novel writing style while providing advice on how to make the end product align with my target schools.
I got into one of the best business schools in the United States. Abhishek is not your usual consultant, he is a mentor, someone who is always invested in your success personally and professionally.
- MBA, Duke Fuqua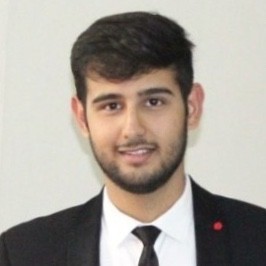 I spoke to more than 12 counselors across NCR before finally picking my choice. I found UnivAdmitHelp the finest of all and hence went ahead with them. Below mentioned is some more information on the parameters I used to evaluate the counselors and how UAH fared in each of them. I have also included my experience working with UAH.
→ This is a pretty detailed answer. The short answer is - go for UnivAdmitHelp.
- MBA, INSEAD
Previous
Next
MBA Admission Counselling
Are you looking to do an MBA abroad from HBS, Wharton or Stanford GSB? MBA vs STEM MBA?
Admission applications for M7 business schools are a hard nut to crack. And with acceptance rates for best MBA schools in the world for highly visible demographics like Indians, Chinese and South Koreans running into very low single digits (like 1-3 %) and competition among some very serious candidates, you need to be extremely differentiated to get in.
UAH Ivy League counsellors have studied at the best MBA colleges in the world themselves. They have studied at places like Stanford GSB, MIT Sloan and Harvard – some of the leading B Schools in the world, and a track record of helping students in securing admission at M7 business schools.
MBA admission support is like getting a personal coach. Hence the UAH consultants would work with you in an intense fashion through your entire MBA admission application journey. This coach would walk with you right from program selection, knowledge-mining process to build out your story anchors for MBA essays, resume building to show your achievement and professional experience and getting ready for the interviews. All this while, the counsellor works with you in a rigorous, customised way to build out your unique narrative and provide an insider's view that will get you an admission in your choice of B school.
This service is not for the faint-hearted. Our applicants are known to work extremely hard and almost always target the top 30 B-schools in the world.
Lately, we have seen students getting extremely confused between a regular 2- year MBA and a STEM MBA. Our data-based advisory helps students make this choice pretty seamlessly along with ancillary MBA-like programs such as Masters in Business Analytics, Masters in Engineering Management, 1-year MBA programs, etc. to enhance their ROI.
As the cost of the 2-year mba program from any of the top business schools in the world is pretty high, most gun for scholarship support. At UAH, we have facilitated many millions in dollars in scholarships for our MBA clients, including Full-Ride at schools like Wharton, GSB, Columbia, Harvard, etc.
The process of MBA application consists of following steps:
Data-based B-School Selection
Based on data and insights aligned with your personality, MBTI test and career goals, apply to which B school from M7 business schools and other top business schools in the world.
Think Through Your 'Story'
Story is built basis the salient points of your personal experiences, academic background and professional narrative. It should be a coherent, unique and evidence-based.
Essay Questions, Video essay
Generally, the parts of your story relevant to the essays are picked and rephrased according to the questions. Impactful videos take a lot of practice. There are no best answers without going through the toil of multiple rounds of reflection and essay editing.
Right Referees & LOR's
Choosing the right reference which go well with the story and provide corroborative evidence, is critical.
Interview Preparation:
There are multiple round of mock interviews, sometimes multiple counsellors take mock interviews to improve the confidence of the students.
Data-based Scholarship Support:
There are some colleges which give huge scholarships to the students of particular profiles. Therefore, with the help of data and insights of all the colleges we focus on getting maximum scholarship for our students. We are proud to say that our students have gone to each and every M7 business schools – HBS, Stanford GSB, MIT Sloan, Booth, Wharton, Kelloggs and Columbia - more often than not with full-ride scholarships!
Post Selection Counselling:
This plays an important role in planning activities to maximize the return on your investment in your education and securing a job after your MBA.
Existing applications suffer from many lacunae. Students, for instance typically start off late and tend to put down everything in their personal statement. We focus on culling out the key story-elements which are relevant to the application and help them build a convincing, data-backed narrative for their admission essays.
The final essays would go through a rigorous process of editing and convey your story in a compelling fashion. Please be cautioned to not use existing templates or 'essay-writers.' There are software programs that can catch such things. It is best to write your own story. (You can take help in designing the storyline, but the actual writing should be done by you) – And the more you iterate, the more powerful your story will be!
Most of our students are able to get admits from top 20 B-schools in the world including M7 business schools.
Why many MBA applicants give up halfway into their application cycle?
Deadlines come faster than you think
In 2018, Harvard had an early decision (Round 1) deadline in the first week of September. MIT Sloan had the same deadline in the week 2 of September. By October, pretty much all the schools' Round 1 deadlines were gone. If you are a well-prepared candidate, you would like to apply in the Round 1.
Lots to think & write
Honestly, there is a lot to write and before that you need to think through your entire story. After this the applicant answers multiple essay questions across various college applications. Think a lot!
Fluency with multi-media formats
These days, many schools are asking their prospective students to submit essays in video/ slide/ story-book forms. For those of us, who are not naturally inclined to use these tools well, there is a struggle and diffidence in going down that path. Conveying your story emphatically through writing is much easier than a video shoot. Videos have greater impact!
And many more other things to manage
A B-School applicant has to manage many things in a tight schedule. Some other things like GMAT score – a competitive score is just a hygiene factor for a competitive application, get hold of your referees and great letters of reference, polish your CV and your leadership/activities section, etc. The whole process with the full-time job makes it way more difficult.
College Reviews
T25 Business Schools, US
Program Details
Top 25 Business Schools in the world (FT ranking 2022): S.no. B School 1 INSEAD ...
M7 MBA Schools, US
Program Details
M7 MBA Schools: S.no. M7 B School 1 Booth, University of Chicago 2 Wharton, Univ...
Deferred MBA Programs, US
Program Details
Deferred MBA programs is getting popular more and more as it offers the opportunity to secure a seat at a top MBA progra...
Harvard Business School (HBS), US
Program Details
Harvard Business School (HBS) is the graduate business school of Harvard University in Boston, Massachusetts. HBS offers...
Graduate School of Business (GSB), Stanford, US
Program Details
The Graduate School of Business (GSB) at Stanford University is a prestigious business school located in Stanford, Calif...
MIT Sloan School of Management, US
Program Details
The MIT Sloan MBA program is a full-time, two-year program at the Massachusetts Institute of Technology's Sloan School o...
University of Chicago Booth School of Business, US
Program Details
The University of Chicago Booth School of Business full-time MBA program is a two-year program that is designed to provi...
Kellogg School of Management at Northwestern University, US
Program Details
The Kellogg School of Management at Northwestern University offers a Full-Time 2-Year MBA program. This program is desig...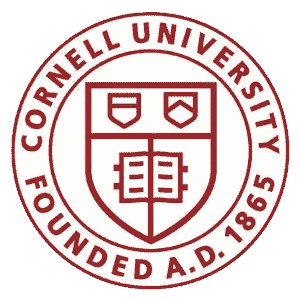 "For an Indian male to get into a top US business school was always going to be very difficult. Plus I was a CA, with a 740 in GMAT – not too many distinguishing features to support my candidature. That was until I met UnivAdmitHelp. They helped me identify elements in my story that I had not seen before. Together we created a powerful narrative and I could get into my dream school. Thank you!"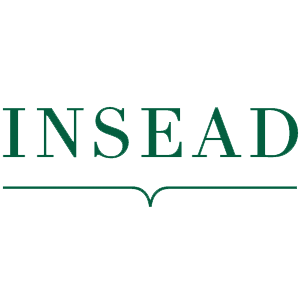 "It is not your normal admission consulting. To be at UAH is to be like at another intense learning experience. This helped me communicate impactfully, analyse my strengths in an objective fashion and helped me bat on front-foot. Thank you for your support and guidance!"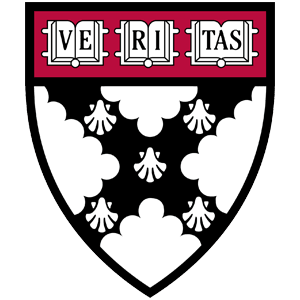 "UAH has an amazing team of dedicated mentors. They have studied at Stanford, MIT, Harvard Law School and have powerful experiences in the space of business growth, strategy and investing. They helped me look at my entire application in a very different light. Once we were done, it was altogether a new application. Undoubtedly that helped me get in!"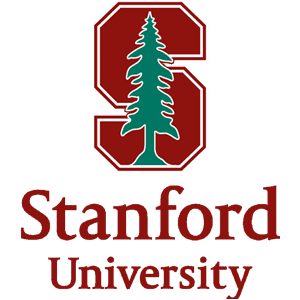 "I was very keen to apply to ED applications. UAH helped me pull through a lot of material and helped me focus on the essentials of my story. In a space of 3-4 days we could apply into more than 7 schools. I got into GSB! Thank you!!"